The essence of swagger – Deep Cuts June 2017 (Hip Hop Edition)
By Damian Rodriguez
Deep Cuts – the best in new tunes to invigorate and inspire your runs.
How to increase your swagger in moments of swaggerly need
There is a certain swagger (confidence, strength, certainty, a je ne sais quoi) that comes with a good hip hop song. Maybe it's the beat, maybe it's the lyrical content, but whatever the reason, if you put on the right hip hop track at the right time you can feel 33% cooler, 17% more confident, and like you could run through walls (percentage of increased swagger may vary between individuals).
"Chase Me" by Danger Mouse featuring Run the Jewels and Big Boi (of Outkast fame) is one of those songs. Kicking off with an in-your-face guitar part, sick beat, and aggressive institutional defiance, "Chase Me" is the kind of song that, when it comes on your headphones while you run through the "unsavory" part of town at night, makes you feel like you are seven feet tall, 250 pounds, and can fight anyone who "steps to you." So whether you are rolling down the street in your Toyota Camry, running through the suburbs on a Thursday afternoon, or are actually in a situation that would necessitate a 50% increase in swagger, "Chase Me" will get you there.
The three types of swagger
Swagger comes in many forms. There is the beat your ass if you step to this-swagger, the quiet confidence because you know you are all that and a bag of chips-swagger, and the much sought after dressed fresh to death, grooming on point, take your time walking into any room (for the benefit of others)-swagger. "Honor" from DJ to the stars DJ Cassidy, Australian songstress Grace, and mumble rapper Lil Yachty.
This song is as smooth as sipping your favorite mixed drink on a rooftop bar, vibing to the music while you look around you and come to the profound realization that it doesn't matter if everyone around you is obsessed with social media followers, Snapchat filters, and the latest trends, as long as you are good with yourself, present in every endeavor, and do your best to treat others with kindness then you'll be straight (i.e. good, tranquil, content, at peace.)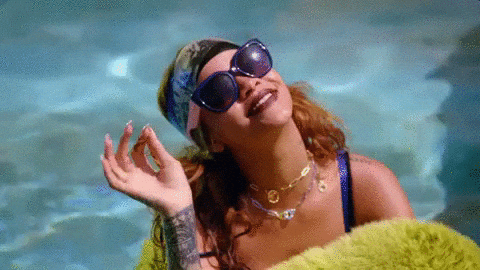 "Honor"  is so good at inducing swagger because of how DJ Cassidy combines his sweet beat making, arranging, and producing skills with Grace's silky vocals and Lil Yachty's (Yes, Lil Yachty!) sweet bars.

If you are familiar with DJ Cassidy you kn
ow that he is a student of dance music, researching and curating the best in dance music, breaking it down to its most fundamental  elements and figuring out how to make the dopest tracks. "Honor" is the beautiful result of this research and work. It is a great song to put into your running playlist at ANY part of your run, and will increase your swagger, style, and general appeal.
Two sides of the same swaggerific coin
The ultimate turn up song is, "Smokin & Drinkin" by Detroit rapper Danny Brown (if you think differently let us know your ultimate turn up song on our Facebook page). The yin to that turn up yang is one of the best new chill out songs, "Mask Off" by Atlanta rapper, Future. Put these songs together at the start and the finish of your running playlist and you have the beginnings of a swagger producing running playlist like no other.
"Smokin & Drinkin" will start of your run with an infectious beat, trunk thumping bass, and lyrics about smoking & drinking and drinking & smoking. This is one of those songs that if your mom was to hear it at a birthday party she would dance a little bit and ask what song it was, then when you played it for her later she would be all flustered–but you know she still likes it.

"Mask Off" will end your run with serene flutes, a subdued beat, and shopping list of prescription pharmaceuticals and non-prescription medications for your next trip to "da club." This is another song that moms will secretly love and publicly condemn, but anyone who has ever gone to a summertime concert in the park where you can bring your own wine and picnic dinners know that moms like to turn up too!

Taking you from the first steps in your run all the way through the last, "Smokin & Drinkin" and "Mask Off" have you running through the summer heat so you can finish training with that second- quiet confidence because you know you are all that and a bag of chips-swagger that comes with every truly good run.
That's a wrap!
I hope you've enjoyed this week's deep cuts. If you'd like to check out last week's article, or if YOU have a song or artist you think would be perfect for a deep cuts feature, let us know of our Facebook page, and while you are there give us a LIKE!