What is pop music? – Deep Cuts July 2017 (Pop Edition)
By Damian Rodriguez
Deep Cuts – the best in new tunes to invigorate and inspire your runs.
What can be categorized as pop music?
The essence of pop music is an eclectic menagerie of culture experiences, sonic grooves, and tonal rhythms  that come together and sound good. Pop music changes from decade to decade, location to location, and generation to generation. This month's Deep Cuts sound vastly different from each other. The songs have different vibes and evoke different emotions, but as far as I'm concerned, they all make up July's Pop Deep Cuts.
Australian group Parcels teamed up with French music giants Daft Punk to create the rightful heir to, "Get Lucky" with their newest release, "Overnight." It's light, it's catchy, and it is the essence of pop music. When I listen to "Overnight" I am immediately transported to a world where all those songs about reckless fun, unbridled youth, and ebullient joy actually exists. It's a world where the sun always shines, the weather is a breezy 76 degrees, everybody is beautiful, and all the problems of the world can be dealt with tomorrow- let's have fun today!
This is the perfect summer song; whether you are heading to the beach to catch some rays and enjoy your vacation or you're stepping out the door for your morning run before it gets too hot, "Overnight" will lift your spirits and let you groove!
what about Rap, is it still relevant?
For the past 20 years or so, Pop music has been heavily influenced by Hip Hop music and Rap. What they play at da club is what da people want- who remembers the disco 70s, hair metal 80s, and grunge 90s? Nobody knows more about what gets the people turnt than party animal and Atlanta rapper Lil Jon, I mean he may have even invented the phrase, "Getting Turnt!"
Lil Jon's latest single, "In The Pit" features New York hip hop collective Terror Squad and was produced by LA due Skellism. "In The Pit" is basically the hokey pokey for mosh pits. It is a hard, straight forward trap song with a heavy metal edge. This song will play well at music festivals and large concert venues, but at da club? Who knows. Try not to spill your Ciroc on that girl you are trying to impress as the eloquent Lil Jon tells people to, "act a goddam fool!" Next time you need to feel hard or need three minutes of extra confidence on your run, "In The Pit" is going to be your go to song!
I remember when Bands that played actual instruments where popular!
Speaking of the hair band filled 1980s, pop punk stalwarts Fall Out Boy give Motley Crue's Nikki Sixx a special shout out in the their new song, "Young And Menace." "Young And Menace" dubstep meets Nine Inch Nails vibe of gloom and melancholy create an ethereal world of chaos and torment.
I love the opening verse with, "And I lived so much life, lived so much life I think that God is gonna have to kill me twice. Kill me twice like my name was Nikki Sixx." That's a strong line! For me, that line carries the listener to a place where there is no longer time for regret, no longer time to squander on self-reflective talk therapy and self-loathing. A place where you are so fucked up and have squandered so many second chances that you had better get your shit together or the universe is just going to brush you away into the wasted potential bin and move on to the next asshole. It is dark, it is heavy, and for me it matches the current political and cultural climate perfectly.
Put this into your running playlist you use on days when you are hungover and want to run, when you've had a hard at work and are so physically exhausted the old ladies walking in the park are going faster than you, when you feel like shit and are running like shit but you cannot give up or quit because you literally have no other option for joy in your life than to have a good run. We've all been there, and now you have a song for that moment.
I thought pop songs were suppose to be happy and make me feel good?
Let's end on a positive note, shall we? "Losing My Mind" by Dallas band Mystery Skulls is an electronic pop song—remember how eclectic pop music can be—which will fit nicely into your gym, spinning, and running playlists; basically anything that necessitates pronounced bass, robot-esque lyrics, and effects laden guitar parts.

I love music's ability to combine heavy lyrics and pleasant melodies to create something that says, "Yes, life is painful and mostly sucks but how about this beat? Isn't this beat and melody nice? How about you write down that suckiness of your life and then sing about over this pleasant beat and melody and we will see what we come up with?"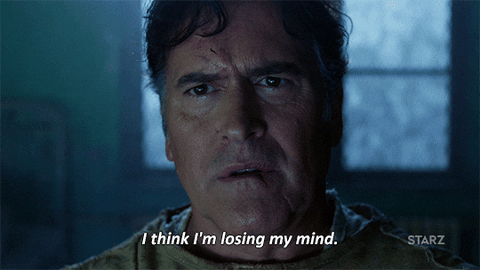 Gym, spin, run, long drives…anything you could possibly lose your mind doing, Mystery Skulls have a song for you, and guess what? It's called, "Losing My Mind," and it's awesome!
That's a wrap!
I hope you've enjoyed this week's deep cuts. If you'd like to check out last week's article, or if YOU have a song or artist you think would be perfect for a deep cuts feature, let us know of our Facebook page, and while you are there give us a LIKE!