By Damian Rodriguez
Deep Cuts is the new Runnerzedge column for the best in new tunes to invigorate and inspire your runs.
Desert Dance Party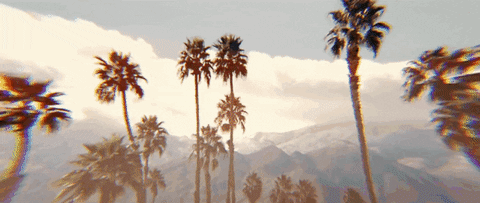 Have you ever asked yourself: what music would be playing if I ever attended a party at a desert oasis while tripping on acid? If you have, you most certainly would have answered yourself: Duh, "Drinkee" by Sofi Tukker! That's right, if you ever find yourself in the middle of the Sahara Desert, dancing barefoot in the sand while Euro trash and Hollywood glitterati frolick around you at the most exclusive party on the planet, the DJ will probably be spinning "Drinkee."
This tropical house dance track by New York electro duo Sofi Tukker (Sophie Hawley-Weld and Tucker Halpern) is a great track to groove to on your next long, grueling treadmill run. Or should you happen to be tripping on acid with filthy rich millennials in the middle of a barren, arid nowhere (and you are good with that) "Drinkee" works there too!
Quiet introspective walks are the best walks
Somewhere beyond the din of the typical electronic "boots and pants and boots and pants" dance thumpers lies New York's VHS Collection and their song "The Black." "The Black" is like walking down the streets at that weird time between 2:30 and 4:00 AM, when it is too late to get a good night's sleep and too early to get the day started. "The Black" is that weird self-assurance as you walk of that, "Don't bother fucking with me because I am not putting up with any bullshit today" feeling. This song is the quiet resignation that it is YOU who must be the change you want to see in the world, and not the world who must change for you. And THAT realization is the first step in being truly happy.
Whether you're coming home from the end of your run filled with pride, confidence, and a few realizations of some universal truths, or you're taking a walk because staring at the ceiling trying to sleep is not doing anyone any good, "The Black" by VHS Collection is the song for you.
…..But sometimes you just need a club banger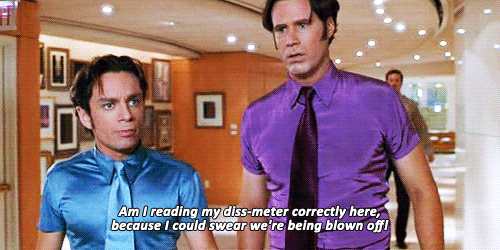 Not one of those douche clubs though; the one where all the men where the same collared shirt and jeans but in different colors,  not the one  with the overpriced watered down drinks,  nor the one that pays for girls to lounge around under the mantel of "promoters."
No, let's take a trip to Europe and some of the gnarliest underground clubs the former Eastern bloc has to offer. These 3 tracks make running the next few miles so much fun you'll wish you had glow sticks and neon colored clothing to run in…oh wait.
#1 Cybernetic techno world
"Reflection" by Jerome Isma-Ae is an otherworldly trance song reminiscent of the work Daft Punk did for the movie Tron: Legacy. This is a perfect song for any night run that takes you through some half-dead downtown district propelled by your own drive and ambition, guided by the neon lights on abandoned streets. If you are in the LA area, check out this one.
#2 Let's get pumped bros!
"Savage" by Blasterjaxx has all the hallmarks of a good ol' euro club thumper. Complete with French ladies counting, chaos pad beats, and air raid siren audio bursts, this is epitome of every club on a Saturday at 10:30 PM, where "Ladies get in free before 11." Filled with glorious electro clichés, and at just under 3 minutes in length, this is the perfect song to add a little boost to any of your running playlists.
#3 Do you to summer in Cyprus or Ibiza?
Finally, we have "My Symphony" from legendary Dutch DJ Armin Van Buuren this squeaky arena rock equivalent of a dance track is great for starting any hard effort. Whether you are knocking out some hill repeats, getting ready to hit the track for some 400s, or are 10 minutes into a tempo run, "My Symphony" is the sonic equivalent to an Adrenalin shot in the arm, pumping you up so you can perform at your best.
That's a wrap!
I hope you've enjoyed this week's deep cuts. If you'd like to check out last week's article, or if YOU have a song or artist you think would be perfect for a deep cuts feature, let us know of our Facebook page, and while you are there give us a LIKE!